Raritan Bay Area YMCA'S Families Fit Together
Monday, February 17, 2020 5:30 pm - 8:30 pm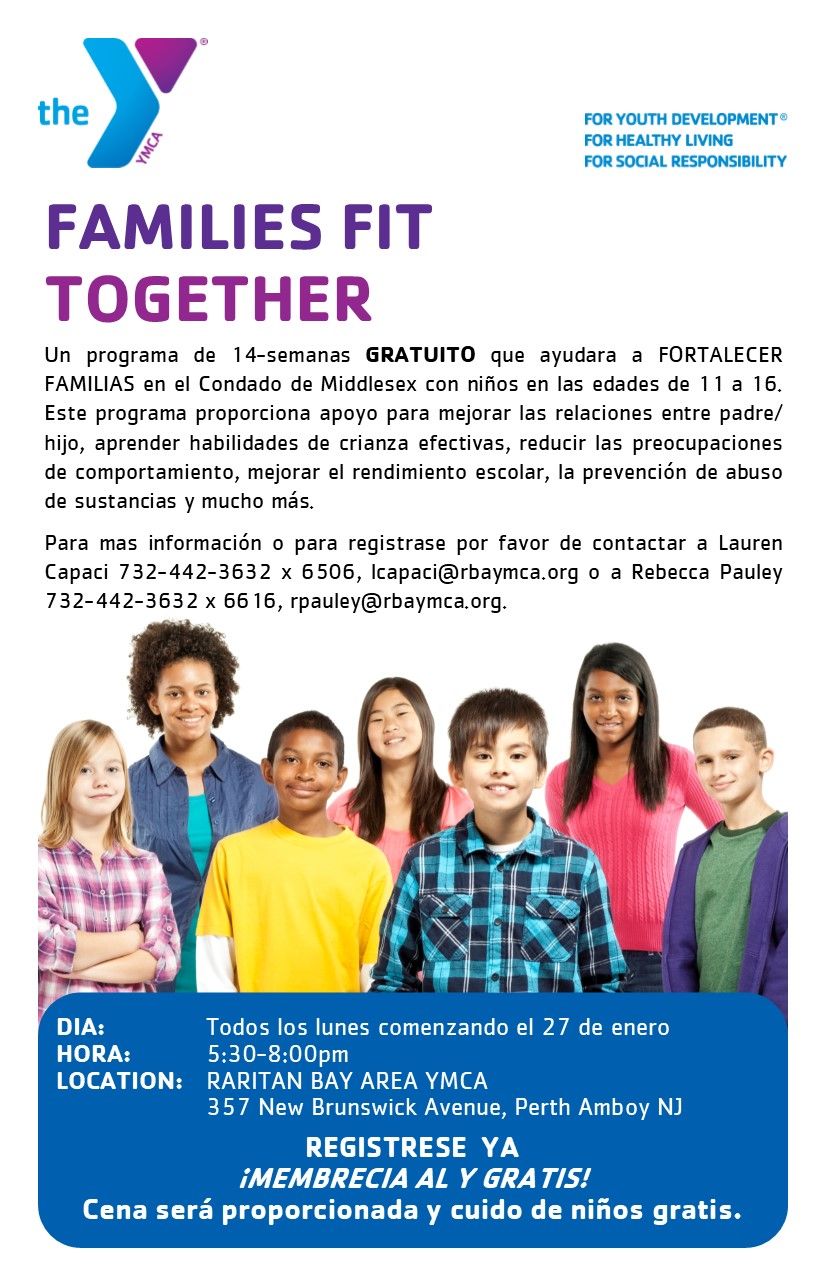 Location:
357 New Brunswick Ave
Description:
A FREE 14-week STRENGTHENING FAMILIES PROGRAM for Middlesex County families with children between the ages of 11-16 years. Providing support to improve parent/child relationships, learn effective parenting skills, reduce behavioral concerns, improve school performance, substance abuse prevention and much more.
For more information or to register please contact Lauren Capaci 732-442-3632 x 6506, lcapaci@rbaymca.org or Rebecca Pauley 732-442-3632 x 6616, rpauley@rbaymca.org.