P.A.R.T.N.E.R Seeks AmeriCorps VISTA Members
Posted on June 6, 2016

P.A.R.T.N.E.R is seeking an AmeriCorps VISTA member to play a critical role to expand their planning and development strategies to create housing services and economic opportunities for low and moderate income families and individuals. Services include, but not limited to job training, career counseling, employment opportunities, job skills, budgeting, housing counseling, and stress management. These services are offered to support individuals become economically independent.
The position will be focused in enhancing community organization in the Gateway Neighborhood.  The VISTA member will also coordinate engagement activities to recruit and retain community input in effort to recruit, select and train residents to lead the following GNC initiatives.
1.      Work to ensure that the neighborhood is organized to serve as a conduit for getting information distributed, facilitating meetings, and promoting grass roots action.
2.      Enhance the mix of retail, entertainment, housing, and other prospects to define and attract new businesses, housing units, and similar opportunities in the Neighborhood and act as anchors for investment, employment, and revitalization. The opportunity for arts and cultural venues will also help to enhance the diversity of the area.
3.      Integrate and link the Smith Street corridor west of the railroad with the transit-oriented development activity planned for the east side of the tracks, enhancing opportunities for pedestrians, tourists, and others to pass easily into and out of the Gateway Neighborhood
4.      Bring an identity and "sense of place" to the neighborhood by creating of more green space, places to converse and gather, and general beautification.
The VISTA position will be open through September 2016. For more information and to apply, click on the image below.
To become an AmeriCorps VISTA member, you must be at least 18 and a U.S. citizen, national, or legal permanent U.S. alien. VISTA members must commit to serving full-time for a year and will receive a modest living allowance. Learn more about the qualifications and benefits.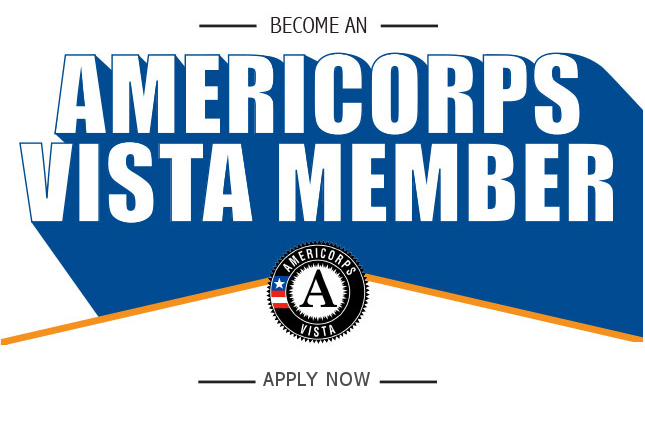 Our impact this year has changed our community!
Contributed in scholarships to public housing & section 8 participants.

Annually contributes to fund self-sufficiency, housing counseling, and financial literacy education.

In escrow funds. In 2022, we had 83 FSS program participants and graduated 7.