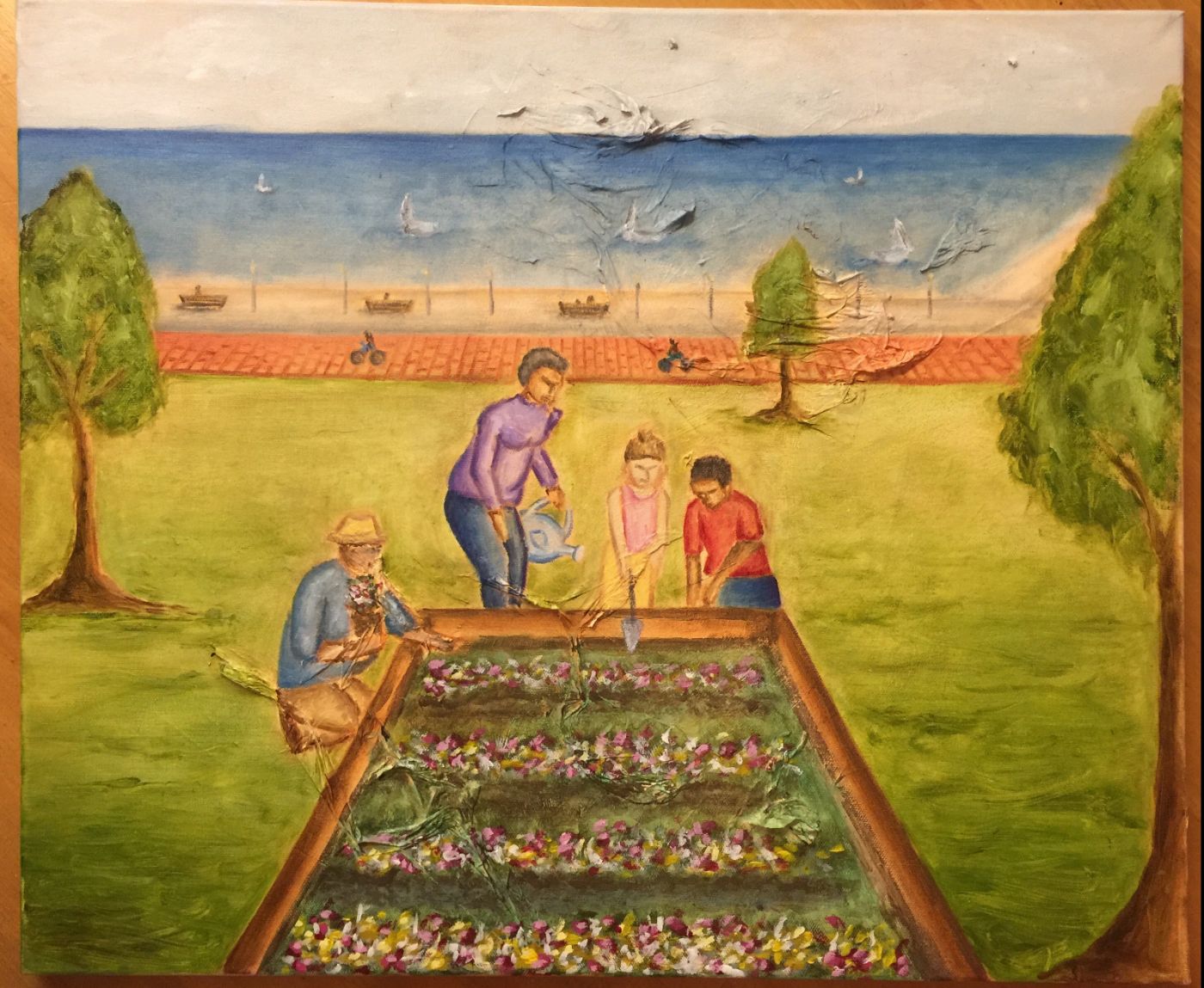 About the Mural Concept

P.A.R.T.N.E.R. in partnership with AARP NJ has collaborated to complete a mural in the designated neighborhood area, coined the Gateway Neighborhood.
The art initiative aims to explore the strength of the Gateway Neighborhood in diversity as a way to leverage arts and culture not only as an economic engine but also as a way to bring to the neighborhood together into three (3) overarching goals which will provide appropriate measurement indicators:
(1) Enhance Community Organization (Neighborhood Building)
(2) Promote New Mix of Retail, Residential and other Land Uses
(3) Encourage the Expansion and Integration of Neighborhood Assets, Facilities, and Services

Growing Together', an intergenerational themed mural, with funding partner, AARP NJ, will be on the mounted panel (208 sq ft) in the Community Room of the Jankowski Community Center, located at 1 Olive Street.

The purpose of the mural is to bring an identity and "sense of place" to the Gateway Neighborhood and highlight the vision statement: "In a livable community, people of all ages can make their city a lifelong home".
This statement will be painted on the mural with the following organizational logos including PARTNER, City of Perth Amboy, AARP NJ, Middlesex County, Arts Council, Discover NJ, and New State Council on the Arts.

As an Elizabeth, New Jersey native, LouieBlaka has been influenced deeply by his city roots. With a BFA in studio painting, he considers his art to be a fusion of contemporary with an edge of street art. The belief that artists of all demographics should be given the chance to share their gift is of great importance to him. He has also been active within the street art community creating murals that can be seen throughout cities in New Jersey, Miami, Brazil, and Croatia.

"Growing up in the inner city, you see and experience things you wouldn't normally come across living anywhere else. I use those experiences to express the voice of those who can't."
Our impact this year has changed our community!
Contributed in scholarships to public housing & section 8 participants.

Annually contributes to fund self-sufficiency, housing counseling, and financial literacy education.

In escrow funds. In 2022, we had 83 FSS program participants and graduated 7.