2022- Bike Day by the Bay
Saturday, June 4, 2022 11:00 am - 1:00 pm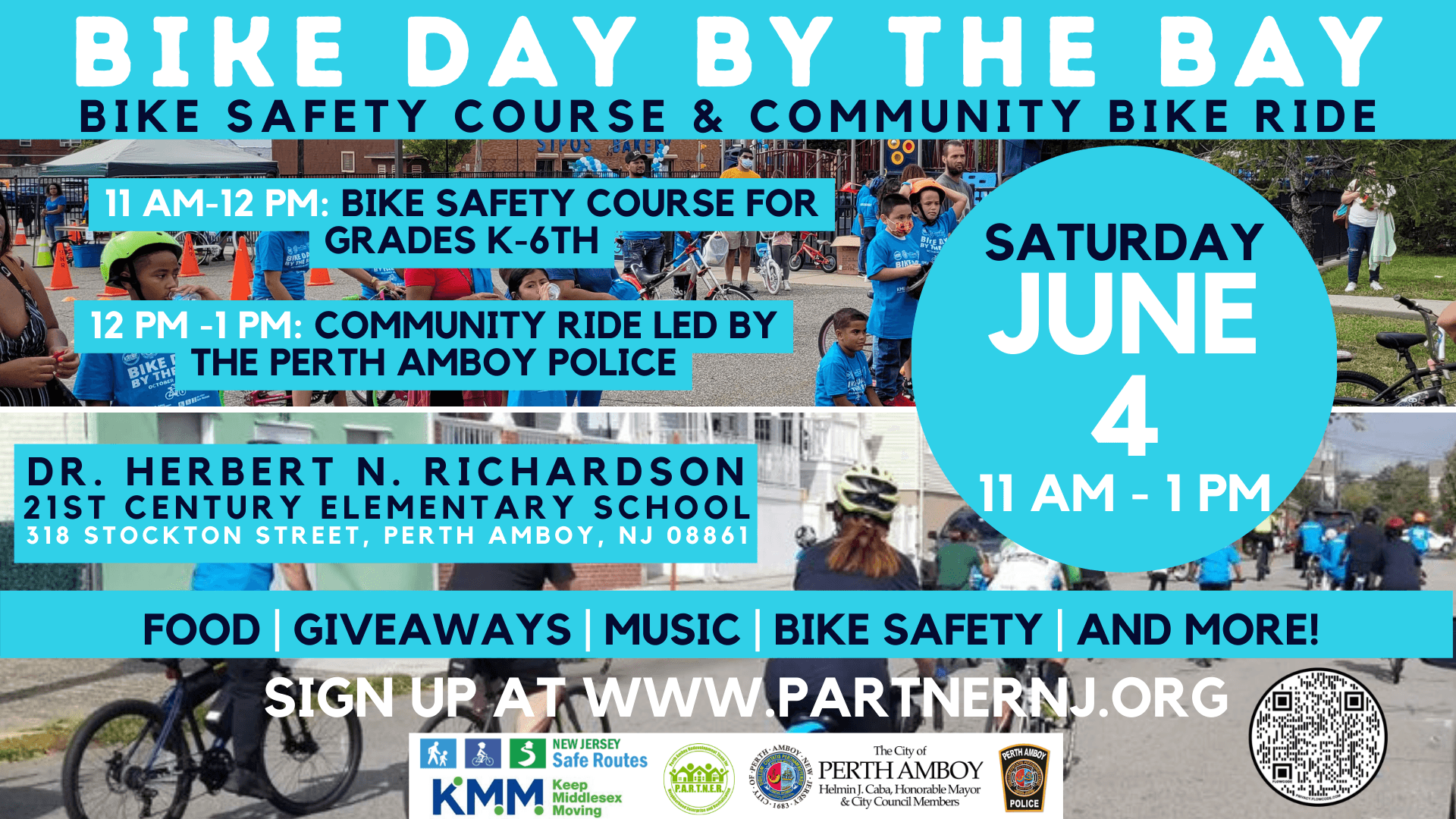 Description:
Come enjoy this FREE event for all Gateway & Perth Amboy residents where they can come and have a fun and educational experience on the importance of bike safety and the rules of the road when riding a bicycle on the streets. This event is open to all ages and abilities.

* BIKE DAY BY THE BAY had two scheduled activities:

(1) Bike Safety Course: A bicycle skills activity set to provide an opportunity for beginner bicyclists to practice and develop skills that will help them to become better bicyclists and avoid typical crashes. This activity is targeted for ages and abilities in kindergarten through 6th grade from 11 AM-12 PM

(2) Community Ride: A fixed route through the City of Perth Amboy led by the Perth Amboy Police Department. This activity is targeted for ages in 7th grade and up and intermediate riders from 12 PM - 1 PM.