Success Bound Info Session
Thursday, February 28, 2019 5:30 pm - 6:30 pm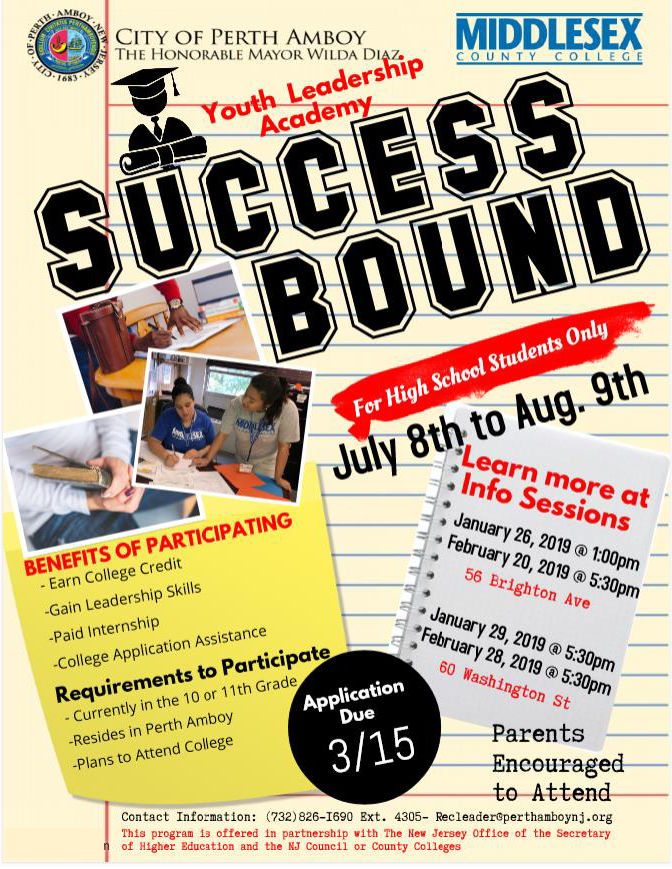 Location:
Info Sessions at 60 Washington Street
Description:
We are looking for Perth Amboy High School Juniors and Seniors that are interested in:
• Earning college credit,
• Want to gain leadership skills ,
• Participate in a paid internship
• College application assistance.

for a successful summer of the City of Perth Amboy & Middlesex County College- Perth Amboy Center's "Success Bound" Youth Leadership Academy.

Info sessions dates to learn more!