Construction Industry Career Day
Wednesday, May 30, 2018 8:00 am - 1:00 pm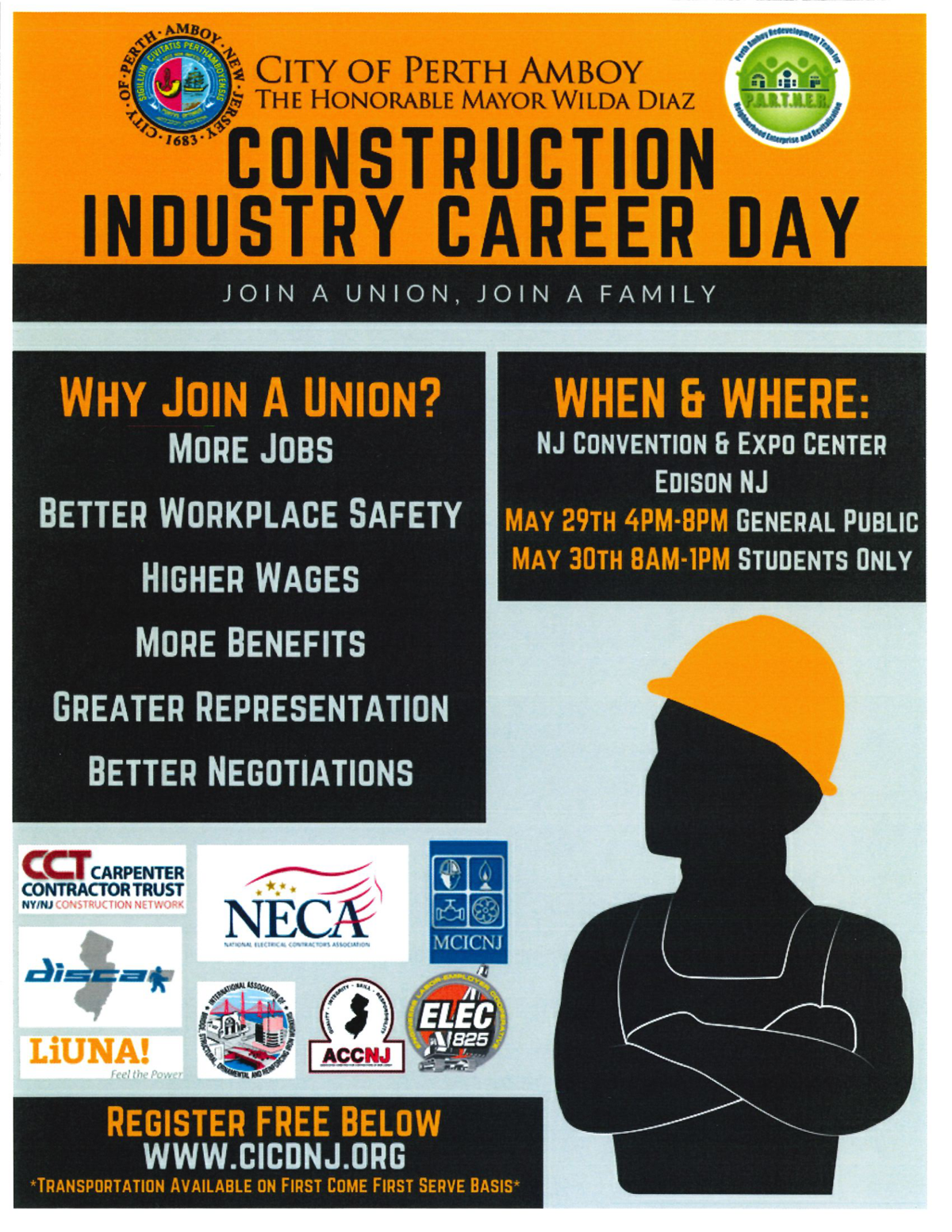 Location:
NJ Convention & Expo Center
Description:
This Career Day is an excellent opportunity for Perth Amboy residents to learn about union trades in the construction industry.
TRANSPORTATION is AVAILABLE from Perth Amboy to this event by contacting (732) 442-0384 or email info@partnernj.org

This two-day event showcases the construction industry's educational opportunities and occupations, while providing participants with hands-on activities within many of the trades.

Tuesday, May 29th from 4pm-8pm is open to the public and welcomes veterans, underemployed, unemployed, students, parents and those looking for a new career.

Wednesday, May 30th from 8am-1pm is reserved for High School Students. We strongly recommend bringing Juniors.