Housing Expo 2020/Expo de Vivienda
Saturday, March 21, 2020 9:00 am - 1:00 pm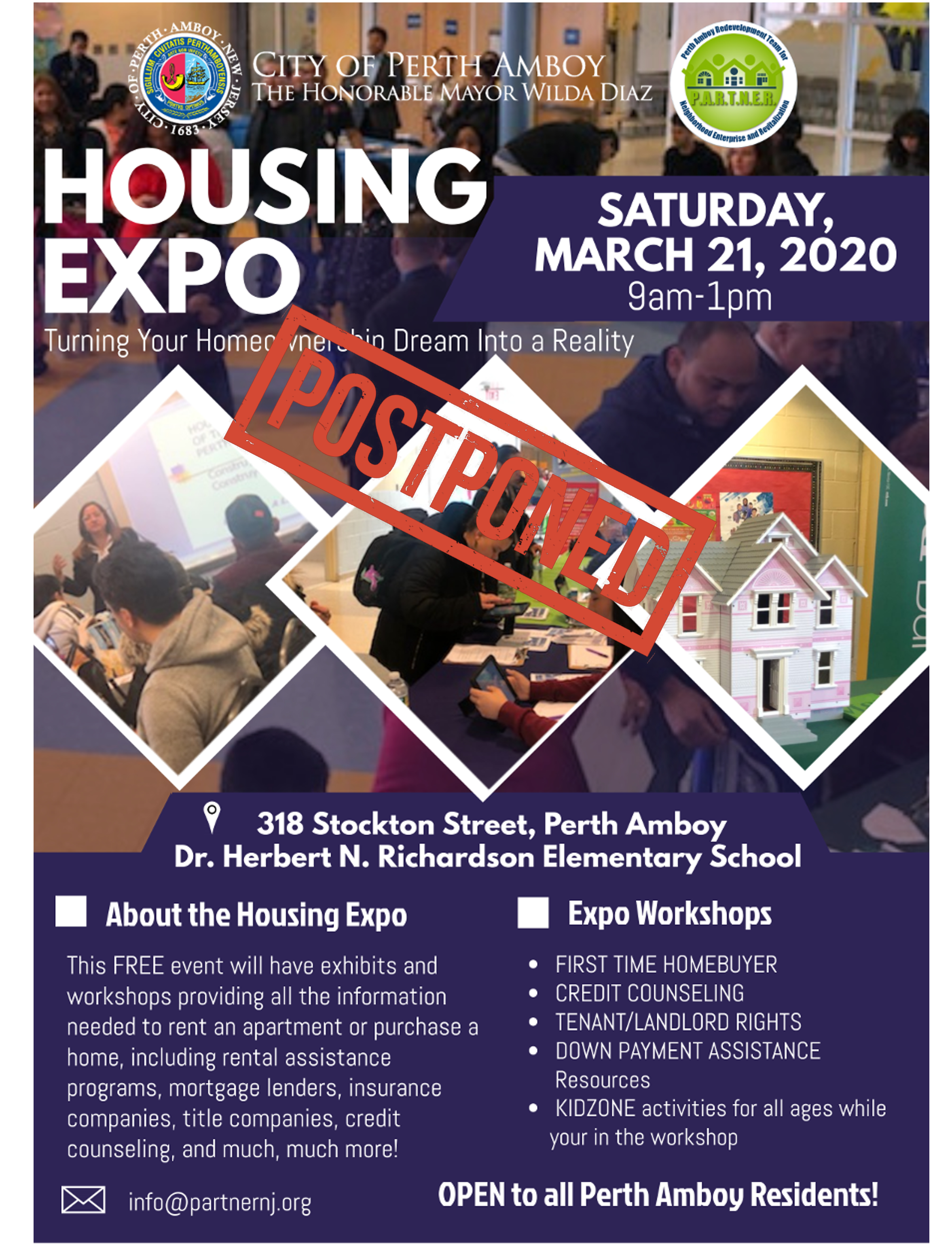 Location:
Dr. Herbert N Richardson Elementary School; 318 Stockton Street, Perth Amboy, NJ
Description:
This FREE event will have exhibits and workshops providing all the information needed to rent an apartment or purchase a home, including government rental assistance programs, mortgage lenders, insurance companies, title companies, credit counseling, and much, much more!

OPEN to all Perth Amboy Residents!

Workshops include:
FIRST TIME HOMEBUYER
CREDIT COUNSELING
TENANT/LANDLORD RIGHTS
DOWN PAYMENT ASSISTANCE Resources
KIDZONE activities for all ages while your in the workshop

+++++++++++++++++++++++++++++++++++++++++++++++++++++++++++++++++++++++++++++++++++++++++++++

Es un evento GRATIS que tendrá exhibiciones y talleres que brindarán toda la información necesaria para alquilar un apartamento o comprar una casa, incluyendo programas gubernamentales de asistencia para el alquiler, prestamistas hipotecarios, compañías de seguros, compañías de títulos, asesoría crediticia y mucho, mucho más.

¡PARA todos los residentes de Perth Amboy!

Temas De Talleres
COMPRADOR DE CASA POR PRIMERA VEZ en Inglés y Español
ASESORAMIENTO CREDITICIO
DERECHOS DE INQUILINOS/PROPRIETARIOS
RECURSOS DE ASISTENCIA para costo inicial
KIDZONE- actividades para niños de todas las edades, mientras usted participa de los talleres
This form stopped accepting submissions on March 21, 2020 9:00 am EDT.